Order or Rent Prison Break DVDs on Netflix!
Before the start of the new season of the Prsion Break, Season 5,  you should refresh yoour memory through netflix.
Netflix is offering you the dream that you've dreamt of. Watching our favourite series from a DVD is always a different experience as audial and visual quality is far better. Netflix is now both renting and selling DVDs and servicing them to your house if you live in the U.S.
 Content of the Each Season
Summary of Season 1 – (2005) 6 discs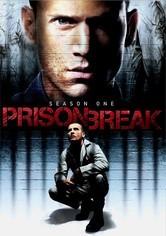 Determined to help his brother break out of the Fox River State Penitentiary, structural engineer Michael Scofield holds up a bank to get himself arrested so he can smuggle in the prison blueprints and hatch an elaborate plan to set them both free.
Summary of Season 2 – (2006) 6 discs
This season kicks off with a nationwide manhunt in progress as Michael, Lincoln and the rest of the fugitives run for their lives, hitting the back roads and small towns of America in an effort to elude authorities.
Summary of Season 3 – (2007) 4 discs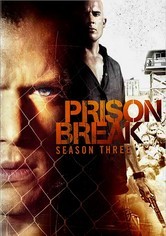 After a season on the run, Michael finds himself back behind bars, in a nightmarish Panamanian penitentiary that authorities have deserted in the wake of a prison riot. With brutal inmates running the show, just staying alive will be a challenge.
Summary of Season 4 – (2008) 6 discs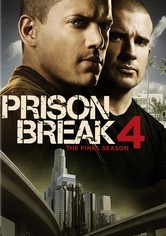 On the loose again, brothers Michael and Lincoln find themselves and a group of other former inmates strong-armed into becoming part of a team tasked with bringing down the clandestine government organization known as The Company.
What is Netflix DVD Rentals?
Netflix DVD rental is like going to a video rental store without leaving your house. There are thousands more options for DVD rentals than for their regular streaming service, and there are no late fees, either.
Note that Netflix DVD rental service is only available to U.S. customers.
How Does it Work?
When you sign up for Netflix's DVD Rental service, you are able to choose from a large selection of movies and shows that you'd like to watch. Depending on your plan, you will receive one, two or three discs at a time. Once you are finished watching a DVD, mail it back to Netflix, and they will send you the next disc(s) on your queue.
Netflix Rental Plans
There are three different plans for the Netflix DVD Rental service, ranging from $8.99 to $19.99 a month. Each of the following plans is an all-you-can-rent, so you are able to rent as many as you want each month. Each of the figures listed below is a "per month" membership rate. It also has an option to choose Blu-Ray discs with different plans.
DVD Rental Plans
$8.99 – One disc at a time – You are only sent one disc from your queue each time you rent movies/shows.
$11.99 – Two discs at a time – You are sent two discs from your queue each time you rent movies/shows.
$15.99 – Three discs at a time – You are sent three discs from your queue each time you rent movies/shows.
What is Netflix DVD Shipping?
Now that Netflix ships DVDs to your house, you can enjoy the video and audio quality as you should, experiencce no streaming problems due to connection, access to a bigger library and never face any problems regarding Netflix's "lost" rights to stream.
Which Locations Does Netflix Ship DVDs To?
Netflix ships to all 50 states and US territories, including Puerto Rico, Guam, American Samoa, the Federated Islands of Micronesia, the Marshall Islands, the Northern Mariana Islands, Palau, and the Virgin Islands. We also ship to APO, FPO, and DPO addresses. Due to the distance of these locations from our distribution centers, delivery times may take several additional days.
When Do You Receive Your Delivery?
Most of the customers receive next-day delivery, but shipping can sometimes take up to three business days.
Alright, so now you know how to order your favourite Prison Break seasons aside from streaming it from your Netflix account. Double the quality, never face any copyright or connection problems! Enjoy your time! For more info, visit: dvd.netflix.com and choose the best plan for you.